The Red Carpet
By Robert Gooch
---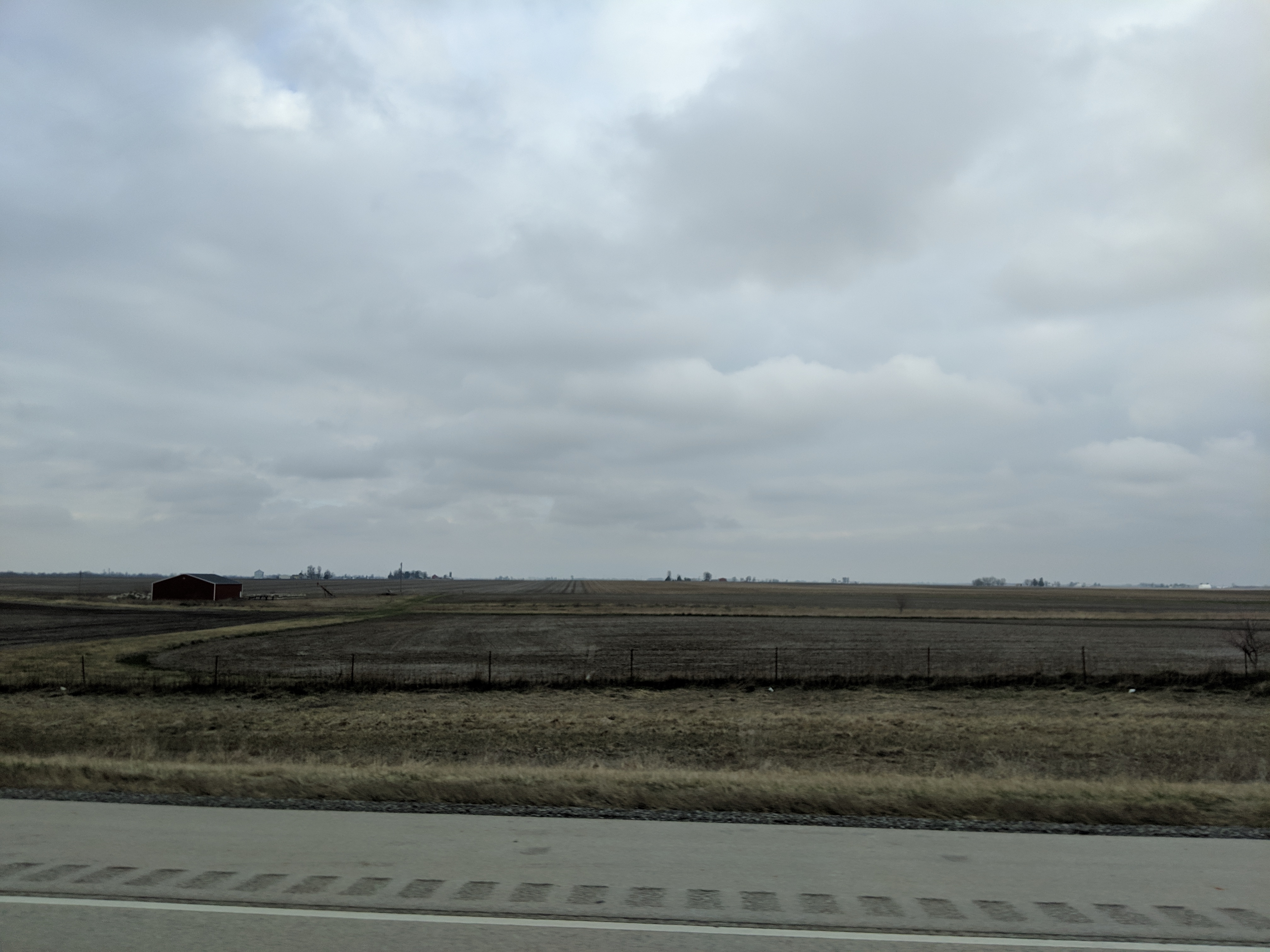 Behind the wheel for the first stretch limited my ability to absorb all of what the rainstorm in the blue ridge, the coal-fired power plants of West Virginia, the crop fields of central Ohio, and the life inside the Indianapolis interstate loop had to offer. But now, I've got both hands off the wheel, eyes darting every which way, and my mind free to wander as I take in the wonders of central Illinois.

Out the right window, more milo stubble covers the plains. To the front, we've got tractor trailers and minivans alike, equally inept in the operation of cruise control. Through the sunroof, God's light is probably shining down on us, but the gray mass of clouds is blocking it. To my left, it's the same as the right.

We're so glad to be on the road for the Hoos. The final four awaits, and the American heartland has laid the red carpet for our arrival.