The Nuts and Bolts of the Natty
By Carter Berry
---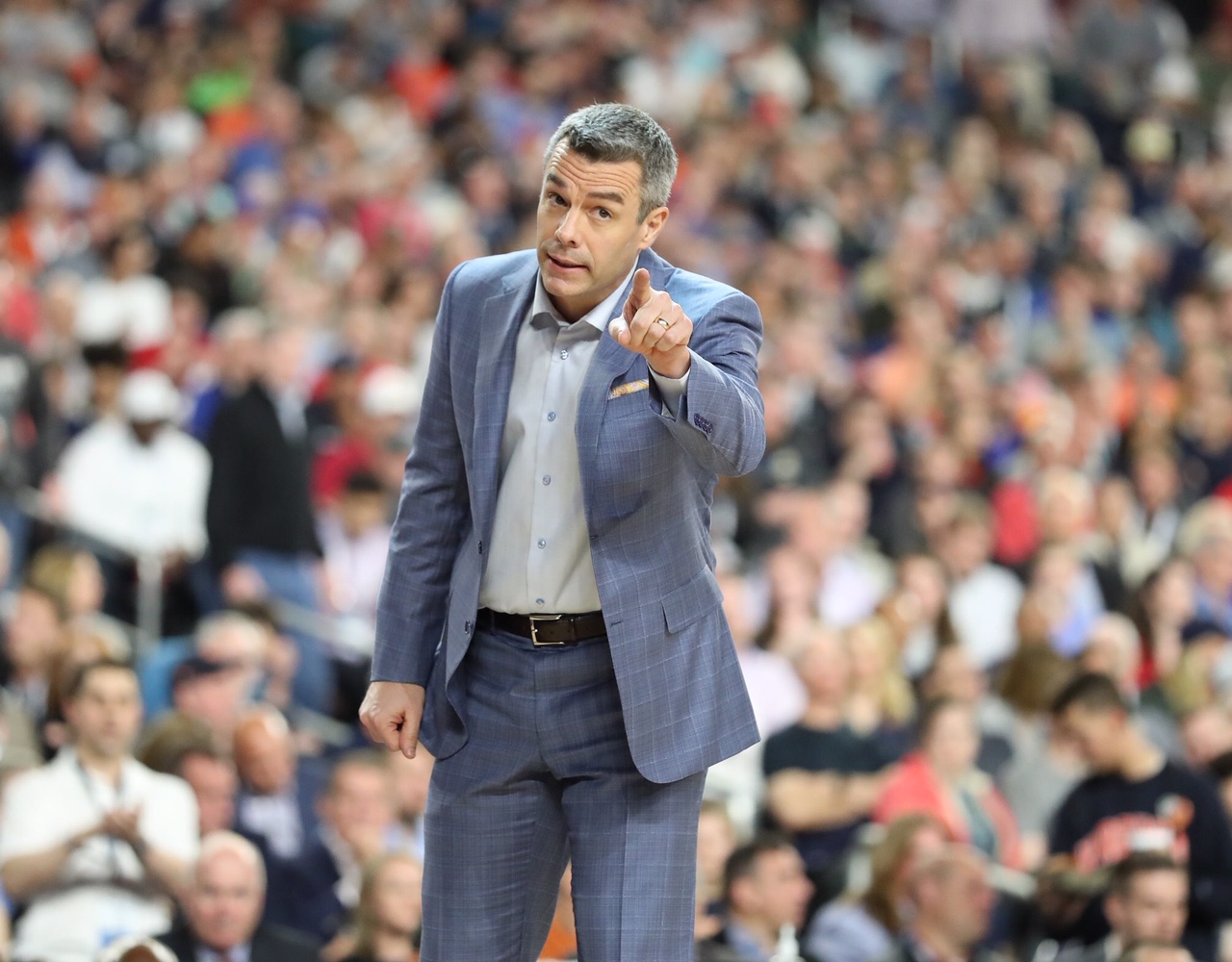 I would love to fully analyze each game of the tournament for UVA, but I don't have the film, nor time to make that happen. Obvously, the game most fresh in mind is the title fight that UVA bested the Red Raiders in what Coach Bennett called a "faithful win".

1st Half: UVA started out with their patented slow start offensively, in the first 10 min we shot well below our season average and De'Andre Hunter starting 0-5 from the field. A great second 10 minutes to the first half was highlighted by an awesome streak of offensive possessions, and to close, a Ty 3 ball as the buzzer sounded. Also, I want to point out that Tony threw several lineups at TTU to try and find the prefect balance of offensive and defensive matchups. Jay even got a few minutes.

Halftime: I'm not sure what Tony said with his CBS interview but I can imagine he wasn't pleased totally with the defensive effort, but I think he realized that with all the different lineups he had used the one the worked was one that was switchable defensively. TTU ran a lot of continuity ball screen and isolation which necessitates versatile defenders. This is why Kihei was subbed out for Braxton most of the rest of the game.

2nd Half: We stretched it out again! Little by little stop after stop building a 10 point lead in the second half. We did so by using late shot clock dribble drive and kick setting up great shots and driving lanes similar to the 1st half we played against Fla St in January where we put up 43 on a top-20 defense. Part of this was lifting the post player on the side here Ty drove baselline, excellent coaching. Our defense slacked though as we were trading buckets and eventually TTU climbed back into it. They really hit tough shots though. Towards the end of regulation the world realized that Dre is a bucket. The man had a career high in the national championship. 17 in the second half including 3 clutch ones from the corner to tie it. I think TTU was able to climb back in it because when we try to run clock we end up forcing bad shots at the end of the shot clock leading to great shots for the opponent at the other end. Jarrett Culver is also just very good, but Braxton was fortunately ab;e to make one more defensive play at the buzzer.

OT: We got aggressive. We took the ball to the hole and drew seemingly legitimate foul calls. We also LOCKED DOWN on defense and stroked it from the free throw line. Tbh don't remember much because of the insanity and emotion of it all.

Takeaways: Some TTU students were talking to us Saturday night on the train about how amazing their defense was. We hung 85 on them and 1.29 point per possession, both season highs for them by a wide margin. We also out rebounded them +7 and out shot them from 3 and the field. They were thoroughly beat. I really do feel bad for Tariq Owens though, I know what it's like to foul out early in your final career game and lose, NOT FUN! As bad for him as a feel, I feel equally as good for Braxton though. We don't win without him leading us in rebounding and being a man on defense after a tough game vs Auburn. He embraced his role and thrived in it when called upon. Truly a team effort though and one of our best games we played all year, which was needed against a GREAT red raider team. Turns out defense wins championships. For more analysis please see @joranserber on twitter who has great material on the game.