Hoos v. Auburn: A Summary
By Dan Kramp
---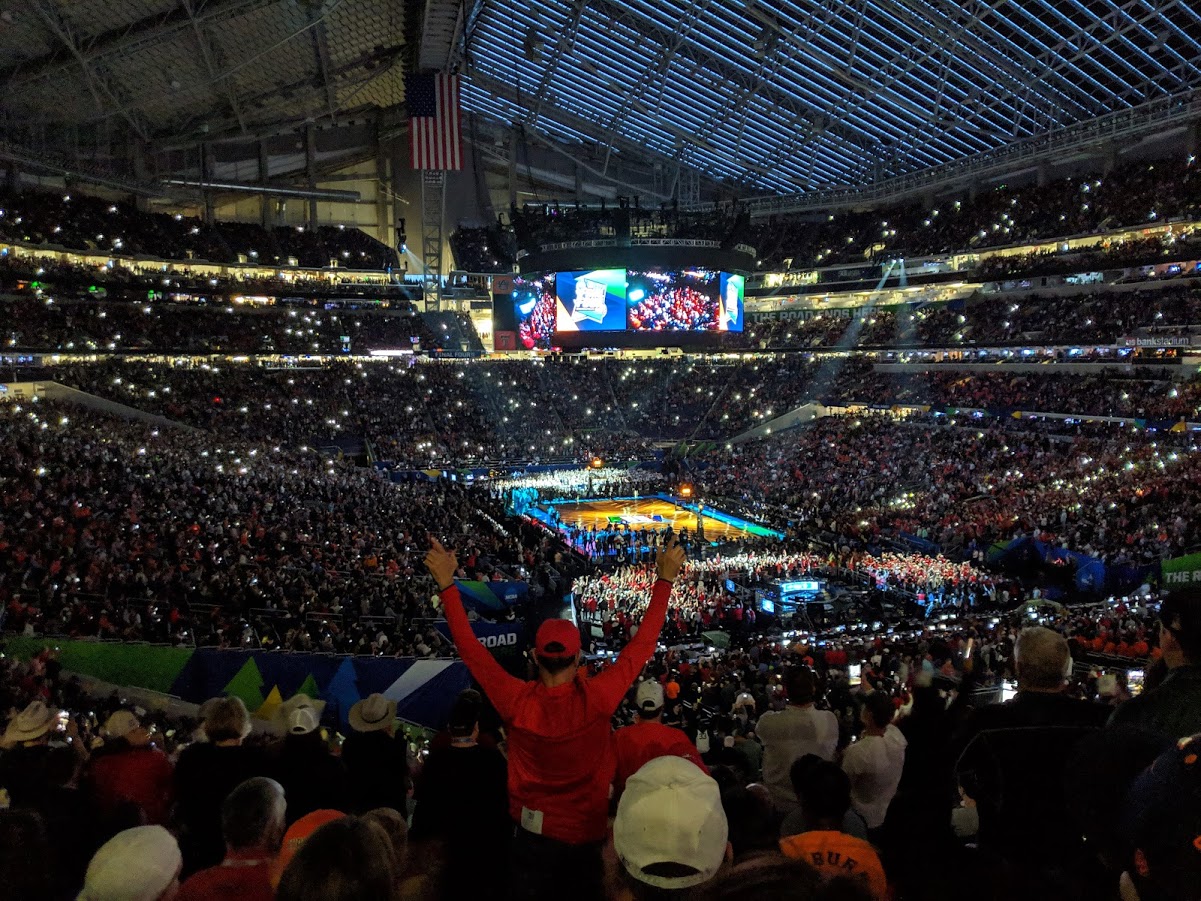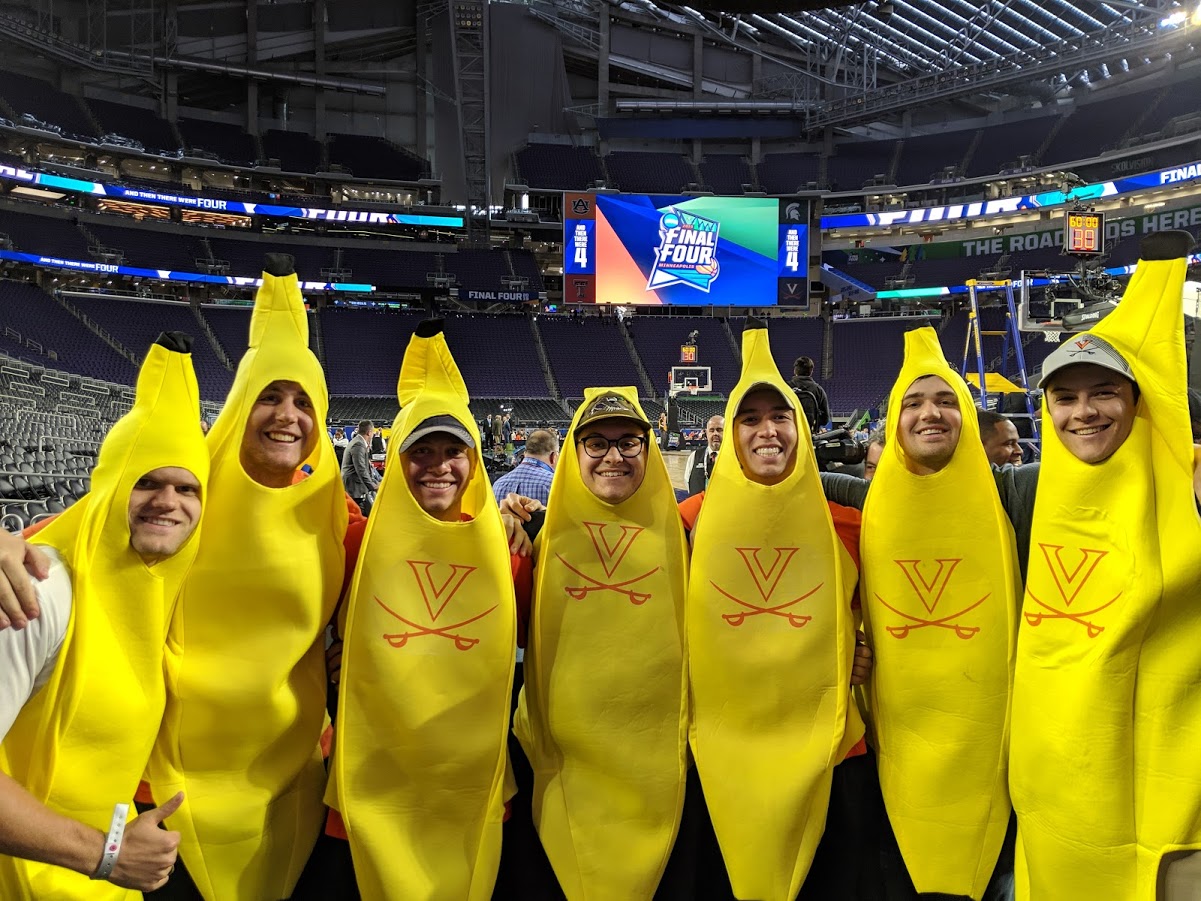 Well, we are the first ones in line. There's about 30 of us UVA students standing outside the stadium, waiting to be let in. We came here under the assumption that we would be allowed in at 2:30, however it seems now that we won't be allowed in until 3:00. I am thirsty, I am tired, and I would like to be warm. But none of my needs will be addressed until at least 9:00 p.m. tonight after Hoos have won and we've had a little time to celebrate. Security guards have come towards us about 11 times now to tell us that we are in the wrong place, and then to come and say that we are actually in the right place. It remains extremely unclear if we are where we are supposed to be.

We have found out that Minnesota students got free admission, free t-shirts, and have already entered the game to sit in undisclosed positions. I don't care though, because we are obviously here for better reasons and have a lot more to be proud of. (I have nothing against U of M, I'm just stating a fact.) We were hoping to get here early before everyone else so that we would get seats all the way up at the front of the court. However, we are also unsure if these assigned seats are going to be enforced. It has also now become apparent that some Minnesota and Auburn students have gotten in a little too early, and so now the NCAA is trying to undo the mistake that they made and bring them back out. This is utterly ridiculous and I'm shocked at how disorganized everybody seems to be.

*after game update*:

HOLY SMOKES EVERYBODY CAN YOU BELIEVE WHAT WE HAVE JUST EXPERIENCED. I HAVE NEVER SEEN ANYTHING LIKE IT IN MY LIFE. MY EYES ARE CLEAR. MY HEART IS FULL. THE HOOS DON'T LOSE. WE DID LOSE FOR A MOMENT, BUT THEN WE QUICKLY FIXED IT AND WON INSTEAD. I THINK WE MADE THE RIGHT DECISION. I WAS IN A BANANA COSTUME WITH MY FRIENDS. WE WERE ON THE TV A FEW TIMES. NOW THE HOOS ARE GOING TO THE NATIONAL CHAMPIONSHIP FOR THE FIRST TIME EVER AND WE WERE HERE TO SEE IT HAPPEN. I WOULD LIKE TO THANK GOD AND ALSO JESUS AND ALSO KYLE GUY.

Roll Hoos, baby.